$99 New Patient Special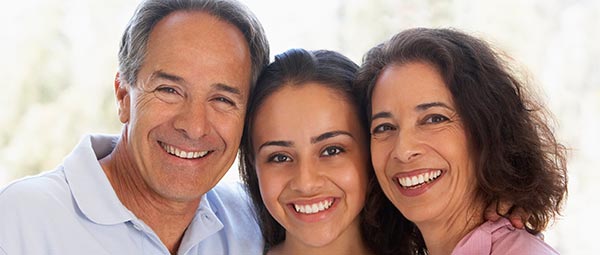 Welcome to the family! At Ashland Dental Arts, we're here to provide a comfortable and comprehensive dental care experience, starting from your very first visit. Our new patient special includes a comprehensive dental exam, gentle cleaning, set of high-tech digital x-rays, as well as a fluoride treatment for patients 18 and under! Offer valid for new patients only.

At Ashland Dental Arts, our high-quality care and comforting environment will make you feel at home from the start. You'll always be greeted with a warm smile and the comforting amenities of our waiting room. We love to engage with our patients over coffee and conversation!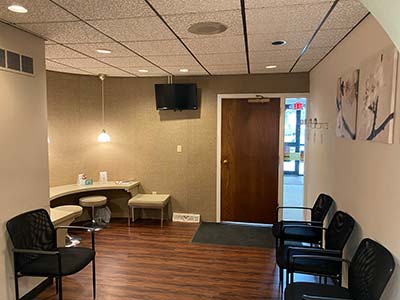 Our experienced dental team delivers customized care for patients of all ages. No matter how long it's been since your first visit to the dentist, you'll be treated like family with a gentle approach and dedication to your unique needs, wants, and expectations for dental care.
The first time you visit us at Ashland Dental Arts, our team will assess your health history, discuss any special healthcare needs or dental anxieties, and perform a comprehensive new patient exam. Using state-of-the-art dental technology, we'll take a set of digital x-rays before performing a thorough preventive cleaning to give your smile and gums a healthy foundation. Any urgent concerns, like persistent pain or a broken tooth, will be addressed immediately.
After your exam and cleaning, our experienced dental team will determine if further restorative treatment is needed. We'll always take care to make dental care recommendations that fit you best — we'll never push you into treatments you don't need, and we're happy to answer any questions you may have regarding your treatment options, financing your dental care, and more.
New Patient Forms
At Ashland Dental Arts, we'll do everything we can to make the most of your time — even before you arrive at the office! We've included our new patient paperwork here so you can complete them at your convenience. Just click below to download and fill out your new patient forms. If you have any questions, give our office a call and we'll be happy to assist you.
Complete Your New Patient Forms
Ashland Dental Arts is a practice the whole family can trust! Call our office to schedule your new patient exam today.