Preserving your natural smile sometimes requires an added layer of protection. Patients with severe tooth decay or those that require root canals may find dental crowns to be the most effective way to bring back a full smile. Using state-of-the-art techniques and materials, Ashland Dental Arts helps to craft crowns that are as beautiful as they are durable!
What Are Dental Crowns?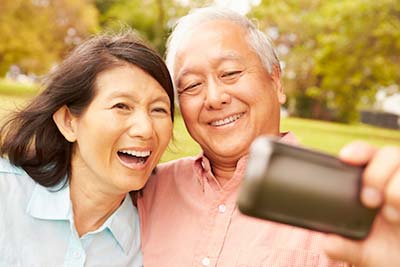 A crown is essentially a cover that protects the inner pulp of a tooth from damage during use. The cap is constructed from a durable material that will take the brunt of biting and grinding forces, leaving the tooth's interior safe from excessive temperature changes and pressures. Using this method, your doctor can save as much of your original tooth as possible, even after procedures such as root canals!
Crowns can be shade-matched to the rest of your smile, letting your repair look natural as it vanishes amongst your other teeth. Crowns are also useful when combined with dental implants, acting as an exceedingly strong replacement that can last decades!
A Good Fit?
Dentists have found many uses for traditional crowns. As they both seal and protect the tooth from harm, such caps are useful in a variety of procedures, including:
Excessive Decay: Some teeth may have cavities too extensive for a standard filling. In these cases, a lot of material must be removed, making a crown the best choice to protect the area.
Replacements/Restorations: Crowns can become cracked or loose over time. Ashland Dental Arts can assess the situation to determine if a new crown is necessary, or if the original can be reattached.
Post-Procedure: Some treatment plans, such as certain implants, require fittings for a crown.
Cosmetic Corrections: The shade and appearance of a crown may change over time, making it aesthetically important to readjust or replace the cap.
Each dental restoration is specially crafted so we can offer the best looking and fitting crowns available in the Ashland, OH area.
Tooth-Colored Materials
Depending on how it is made, crowns can vary in appearance and durability. In general, most options allow the patient to shade-match the crown so the treatment will be less noticeable. Ashland Dental Arts offers the following choices:
All Porcelain
All Ceramic
Metal Porcelain
Zirconia
BruxZir®
During your initial appointment, we will discuss these options to determine which style works for you!
Dental Crowns from Ashland Dental Arts
When it's time to consider repairing damaged or lost teeth, call our offices to schedule an appointment today!