No matter your age, preventive dentistry helps to keep your mouth looking and feeling great. Our team at Ashland Dental Arts is dedicated to providing you with excellent preventive care to maintain that smile, even between visits!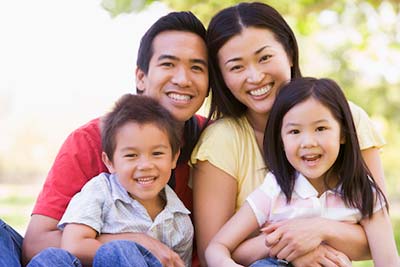 The best way to avoid cavities, gum disease, and other restorative problems is by understanding the basics and importance of proper oral hygiene. We offer the following preventive treatments at our Ashland, OH dental office:
Professional Dental Cleanings
There's more to getting your pearly whites polished than a simple cleaning. Your dentist will ensure all of the plaque is removed from the nooks and crannies of your mouth while also inspecting for other issues that may be difficult for you to see.
During your cleaning visit, we may take x-rays to search for underlying problems before they become serious. In addition, mineral treatments are perfect for clients who may need to reinforce the strength of their natural enamel.
Mouthguards and Nightguards
An easy way to make sure your teeth stay right where they are supposed to be is by using mouthguards. Athletes can suffer traumatic injuries on the field which may leave them susceptible to chipping or breaking teeth, and possibly even having one knocked out. A mouthguard worn during practice and events will help keep accidents from causing additional oral damage.
Some patients suffer from bruxism, or nighttime teeth grinding. This can wear down the surfaces of the teeth which may even result in cracks and chips. A nightguard keeps teeth separated while you sleep, preventing dental harm and even headaches!
Desensitizing Services
Some patients find their teeth are particularly susceptible to heat and cold. Using a specialized sealing paste, our team can stave off this vulnerability for several months. We may even be able to offer some advice that will help you maintain your current diet without the associated discomfort.
Preventive Care for Kids
Learning great oral hygiene habits starts when you're young. Because their mouths are always growing, kids may need additional services such as mineral treatments to help keep their teeth looking great. Our clinicians also offer sealants for back teeth, a practice that can protect from tooth decay by as much as 80% in molars.
Developing detention might also need orthodontic care. Biannual visits help our dentist keep an eye on those issues, letting you know the best times to seek advanced care. We are dedicated to making your child's treatments more successful, more efficient, and more comfortable!
Preventive Care and Cleanings at Ashland Dental Arts
Choosing the right dentist isn't always easy. Call us today to get the care you need!